Have you ever wondered? How does IT give your business an advantage.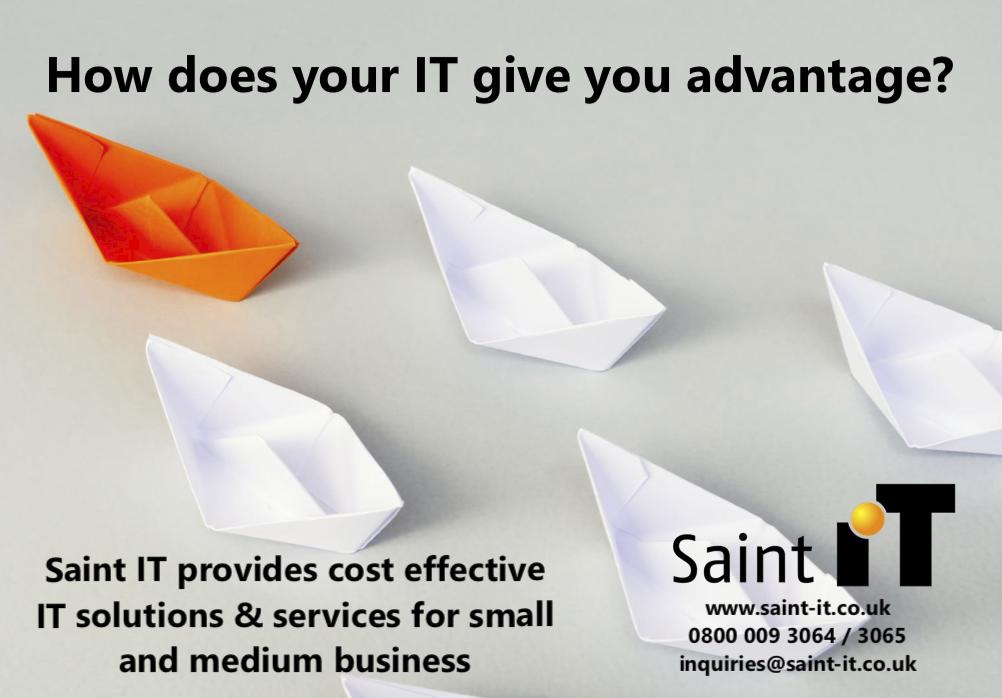 We help our customers get the most out of Information technology, reducing costs and supporting the growth of their business.
Our customers in hospitality, retail, construction, private practice, Health, Charity, not for profit and many more are using IT to grow their business, become more efficient and reduce costs.
[email protected]
0800 009 3064 / 3065

 
https://saint-it.co.uk